Don't Fear the Dentist — Learn About Our Sedation Options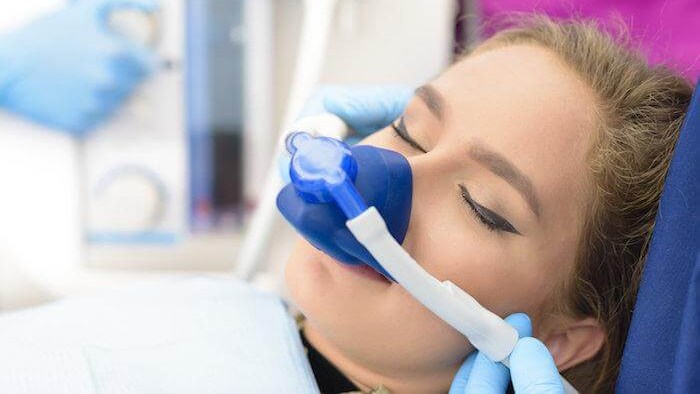 If you're afraid of the dentist, you're not alone. Up to 15% of American adults avoid seeing the dentist because of anxiety and fear. Fortunately, compassionate and skilled dentists like Melisa Christian, DDS, and her team at Dallas Dental Concierge want you to not only get the dental care you need but also to feel relaxed and confident while in the chair. That's why they offer several different types of sedation to ensure your comfort throughout your appointment.
In addition to helping you relax during your dental appointments, sedation can also provide an anesthetic to reduce any discomfort during your procedure. Dr. Christian is a skilled and gentle dentist, and she wants to ensure your comfort whether you're having a cleaning, extraction, or any other dental service.
Types of dental sedation
Dr. Christian and her team offer different levels of sedation to cater to your specific needs. For example, if you have severe dental anxiety or are having a treatment such as a tooth extraction, you may opt for a deeper intravenous (IV) sedation to help you sleep through your appointment.
But if your dental anxiety has prevented you from having a cleaning, you may benefit from nitrous oxide, which is a light sedative that helps you relax during your checkup.
Nitrous oxide
Dentists have been using nitrous oxide as an anesthetic since the mid-1800s. It's a mild and safe option that puts you into a relaxed, twilight state. You wear a small mask over your nose that allows you to inhale the gas during your appointment. The effects of nitrous oxide wear off quickly, and you can drive yourself home from your appointment.
Oral sedation
You may benefit from an oral sedative if your anxiety is intense. You take the medication about an hour before your appointment, and it slows your central nervous system. This helps your mind and body relax. The effects can last for several hours, so you need a friend or family member to drive you to and from the office.
IV sedation
IV sedation is the most potent sedative that Dr. Christian provides. She combines a sedative and an anesthetic, which is delivered directly to your bloodstream via an IV. Dr. Christian can adjust the dosage of IV sedation to meet your specific needs and help you sleep throughout your appointment. The effects of IV sedation may linger, so you need a ride to and from the office.
Is dental sedation safe?
Yes, dental sedation is very safe. Dr. Christian is trained and licensed to provide dental sedation services. Your safety, comfort, and dental health are her primary concerns. She is always willing to discuss your fears and answer your questions about your sedation options.
Don't let your dental fears stop you from getting the preventive and restorative dental care you need. Having a checkup and cleaning every six months can help keep your teeth and gums healthy and reduce your risk of more advanced dental problems in the future.
Call Dallas Dental Concierge or schedule a consultation online today to learn how Dr. Christian and her team can help you feel comfortable and confident while receiving dental care.